What is TRADITIONAL ADIRONDACK MUSIC?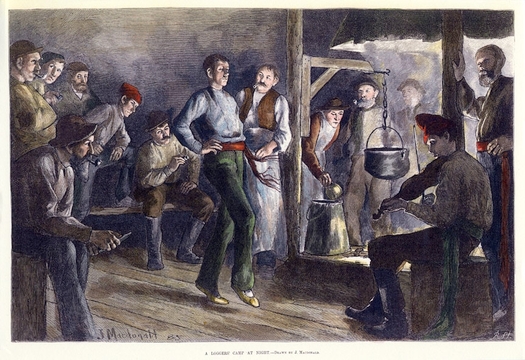 Traditional Adirondack Music is the instrumental and vocal music of (mostly) amateur musicians and singers--ordinary people--at work and at leisure in the Adirondack region of New York State. Learned from family members, neighbors, co-workers and visitors in the community, the music is generally passed along from person to person without the aid of books, printed sheet music or recordings, though those resources now and then play a role in the process.

What does it sound like?
Well, it sounds like this:
And this:

And, with a guitar, like this:

And, in a French-Canadian Adirondack home, like this:

In a somewhat more modern form, like this:

And, with beer bottles as a percussion instrument, like this:

Clip of Snooks Martin playing bottles...

(For more on this unique form of music making, see the special feature on Snooks Martin.)

---

From the time the first permanent settlers arrived in the late eighteenth century right up until the present, this type of informal music-making has been widespread in the Adirondack region, although certainly its heyday has passed.

"We didn't have any electricity, see, so we'd sit nights, this was our entertainment--we'd sit and play the fiddles, we'd sing, us kids used to jig all over the front room whether my mother liked it or not. I can see that old carpet yet...holes into it, that old carpet wore right out."


--Vic Kibler, Fiddler, Vails Mills



For the purposes of this website, the landscape of Traditional Adirondack Music has been divided into two main categories:



SINGERS generally sang to entertain themselves and/or others, and most often without any type of musical accompaniment ("a capella"). The songs ranged from centuries-old ballads (story songs) from the British Isles and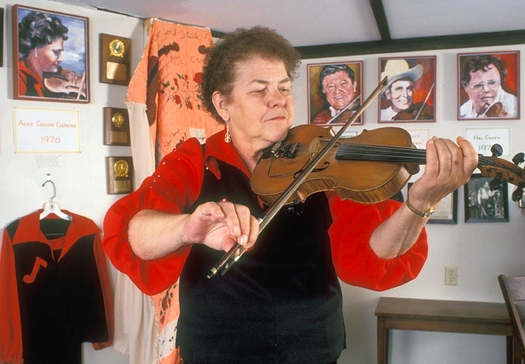 Ireland to more recently composed sentimental pieces and homespun verses on local events. The singing style was generally untrained and quite straightforward, with little of the vocal ornamentation found in opera, classical or some ethnic folk singing (Irish ballad singing, for example).


FIDDLERS AND DANCE TUNES
- Instrumental musicians were cherished in their communities for their ability to lift the spirits, and often the dancing feet, of neighbors, co-workers, family and friends. The fiddle was far and away the most popular folk instrument of the region, although mouth organs (harmonica), accordions, and even the humble jew's harp could be heard playing the same jigs, reels, hornpipes, schottisches, waltzes and two-steps. Most often played for dancing, this type of instrumental music was also used for general entertainment at home, in town and in the woods.

Unfortunately, only a small fraction of early Traditional Adirondack Music has been documented, and even less is in a form that can be listened to. Still, what a colorful world emerges as we hear examples and read reports of early music-making in the area.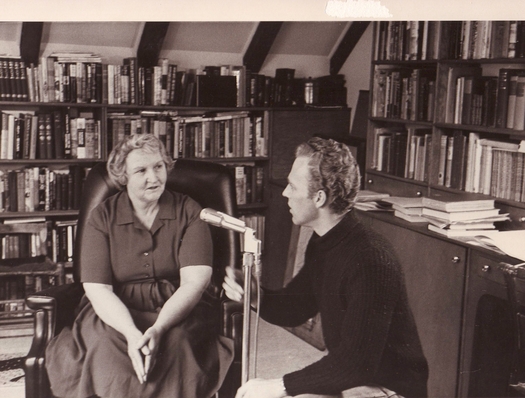 The Ticonderoga Sentinel, Thursday, January 30, 1908:
"The following program of dances for the Central Body's old-fashioned dance at Union hall Feb. 6 should appeal to many of the 'old boys' and it is expected that many of them will shake their feet to the strains of the good old tunes: Waltz, quadrille, Portland Fancy,Virginia Reel, Irish quadrille, lanciers, single Scotch Reel, Tempest, quadrille, Nine-pin, Honest John, Money Musk, quadrille, two step, Duncan House, quadrille, two step Ladies' choice."


---

Here's a more scholarly entry on Traditional Adirondack Music by Robert D. Bethke, folklorist:

Folklorists, among others, since the late 1930s have collected, documented, discussed and published for both academic and general audiences an indicative sampling of Traditional Adirondack Music. As true for samplings in other geographical regions and states, exactly what qualifies music circulated in the Adirondacks as "traditional" is subject to discussion and debate, as well as what constitutes "Adirondack" identification.

Certainly this category of northern New York State history and culture is inclusive of indigenous and adopted Native American music; songs, instrumental tunes, and social performance practices identified with English, Scottish, Irish and French Canadian traditional folk music heritages historically migrant to the Adirondack region; descriptive and sentimental American pop culture Tin Pan Alley music circulated in oral tradition; early commercial "hillbilly" and country-western recordings prior to the end of the Great Depression circulated in oral tradition; and, text and tune compositions of Adirondack origin indebted to one or more of these sources.

The vocal and instrumental musical materials consist of both known and anonymously attributed items. Their stylistic performance has varied from individual unaccompanied singing to small group ensembles in accord with a handed-down ethnic and regional heritage custom, homage to sources, local performer networks, instrument preferences, and the like. Solo-played and accompaniment instruments, when used, include fiddle, guitar, five-string and tenor banjo, mandolin, harmonica ("mouth organ"), jew's harp ("jaw harp"), piano, pump organ, concertina, accordion and drum sets. Improvised rhythmic instruments include clapper spoons, bones, long-neck beer bottles, percussive hand drumming and foot tapping, and mouth music("chin music," "diddling").

The heyday of Traditional Adirondack Music in domestic and occupational settings was prior to the mid 1950s.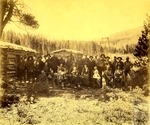 Largely a transplanted music, it mainly was introduced into the region by a mixture of border region New England and Ontario settlers, plus seasonal woods workers from the Upper Midwest, Quebec, and the Canadian Maritimes. The heritage chiefly was circulated within families and close-knit communities, often by an observation and imitation learning process from youth to adulthood among interested men and women, some of whom became recognized in local circles as talented singers or musicians (sometimes both). They, i n turn, were often indebted to both resident and itinerant occupational workers such as farmers, loggers, St. Lawrence River raftsmen, hunting and fishing guides, and their heirs. Typical performance venues were home parlors, spacious kitchens, family reunions, lumber camp bunkhouses, woods retreat "camps," grange halls, and hotel and tavern barrooms.

In terminology, "Traditional Adirondack Music" prompts consideration of continuities and changes over time. Today, the once commonplace music- making described above is greatly diminished in its generation-to-generation inheritors and perpetuators. While the Adirondack region over time has conserved much of the woods, waters, and community environment identities that provided contexts for and nurtured the heritage music, the region has not been immune to trends in American popular culture music and entertainment practices.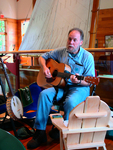 The current generation of both Adirondack residents and visitors is most likely to be exposed to Traditional Adirondack Music through presentations by dedicated researchers and performer interpreters of the heritage music who may also specialize in a mixture of nostalgic, educational, and newly creative singer/songwriter renditions for audiences of all ages. Among trends is creative song making that celebrates the Adirondack natural environment, or imitates in subject matter and format specific locale and topical event songs that once circulated in Adirondack oral tradition.

By and large, public programming venues at schools, festivals, and the like have replaced the oft informal, face-to-face occasions among familiar folks in earlier times. CDs, along with emergent Internet sites lead to examples of the heritage music, often mixed together with new compositions by and large (as yet, at least) not integrated into the fabric of regional oral tradition.