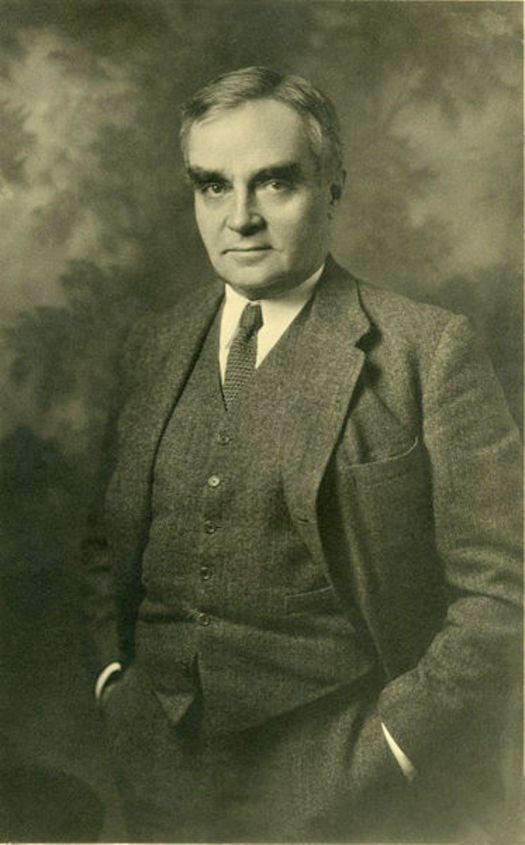 On October 5, 1999, musician and researcher Stephen Wade presented a short feature on Judge Learned Hand and his Adirondack music on National Public Radio's All Things Considered. In 1942, while visiting friends at the United States Supreme Court, Judge Hand went to the Library of Congress to record several ballads remembered from his youth. By that time, Hand was in his 70s, but the songs he had first heard in the early 1880s, probably from his boyhood friends and the hired man on his uncle's farm in Elizabethtown.
Here you can listen to the feature, which includes fragments of songs he recorded at the Library of Congress by opening the audio clip titled "Adirondack Ballads" or go directly to the National Public Radio's Archives.

Sometimes singers of handed-down songs are discovered in unexpected places, reminding us that everyone grows up with traditions regardless of background, education, occupation and aspirations.
Judge Learned Hand was born in 1872 in Albany but spent summers as a youth with his family in Elizabethtown. He served more than 50 years on the bench, many of them as chief judge of the 2nd Circuit US Court of Appeals. When he died in 1961, Judge Hand left behind an archive of more than 100,000 documents, including 3,000 published opinions. He also left a handful of songs that he had learned mostly in his Adirondack boyhood in the 1880s and recorded for the Library of Congress in October, 1942.
Unfortunately, Hand recorded mostly fragments and incomplete songs at his Library of Congress recording session; these included "Springfield Mountain," "Adam Had an Old Grey Mule," and "Where is Your Boy Tonight." Below we have the only two full songs that he sang for posterity that autumn day in Washington, D.C., and even these seem to be much abbreviated.

SONGS: