The Adirondack region inspires present-day creative song making and musical arrangements by performers whose primary interests and influences substantially depart from Traditional Adirondack Music. Their song texts and tune titles may here and there allude to natural environment features, or North Country happenstances, that also crop up in heritage material. For the most part, composers and performers in this category seek professional recognition through a combination of public venues and mass media dissemination of their music-making. Adirondack heritage processes of oral tradition are marginal, at best, in the contemporary circulation of material.

Roy Hurd has a national reputation as a songwriter, returning to his native North Country a few years ago after eleven years as a staff songwriter in Nashville, four for the SONY label. Several of his songs have been recorded by major artists. Now living in Lake Clear, he continues to record his own music, performs regularly at local colleges and coffee houses , and teaches songwriting workshops, particularly for young people. His song "Adirondack Blue" has been described by some as a modern-day Adirondack anthem. For more, go to www.royhurd.com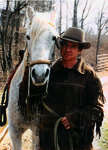 Eddy Lawrence spent a decade in New York City before settling in Moira in 1992. A native of Birmingham, Alabama, Eddy got his start with a rock band in the East Village. After he created his own label, Snowplow Records, he began producing recordings for Native American artists, two of which were nominated for Native American Music Awards [NAMMYs]. He now performs and records with his wife Kim and travels widely. A number of his recent songs feature Adirondack and North Country topics and characters. For more, go to www.snowplowrecords.com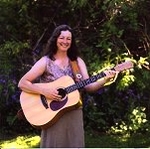 Peggy Lynn has a background in forestry, and her music-making interests include not only environmental issues but, in recent years, women's studies. As a songwriter, she has celebrated the accomplishments of various Adirondack women in modern ballads, including an album called A Stitch in Time: Songs Celebrating the Art & Heritage of Quilting. Peggy has recorded four solo CDs and another four with either or both singer Dan Berggren and master dulcimer player Dan Duggan. She regularly performs in schools and on concert stages throughout the Adirondacks and beyond. For more, go to www.quercusmusic.com.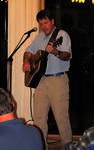 Jamie Savage is a licensed forester and Professor of Forestry at the SUNY-ESF Ranger School in Wanakena. He began writing songs soon after he started playing guitar at the age of 16. During the last twenty years, Jamie first played with a rock band called Easy Street, then teamed up with Peggy Lynn to perform traditional and original music and , more recently, played with the folk/acoustic rock group Trillium. For the last ten years, he has been writing his own music, focusing on the natural and cultural history of the Adirondacks. For more, go to www.jamiesavage.com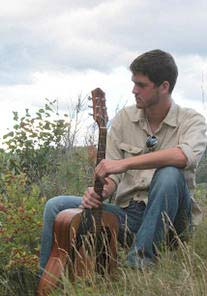 Alex Smith:
"Alex is a wonderful poetic writer who captures words full of meaning, matching them with creative music that creeps quietly into the past at the same time as dancing with the present and sneaking a peek at the future."
- Bob Everhart: National Traditional Country Music Association
"Alex is a natural storyteller with a rich voice who is creating poignant songs rooted in the heritage of his Adirondack home." - Sarah Craig, Caffe Lena
www.alexsmithlonglakemusic.com
www.reverbnation.com/alexsmithmusic
www.facebook.com/alexsmithlonglakemusic
www.wepecket.ipower.com/Smith.htm